NGAFL Annual State Conference
We will hold our 2020 Annual Conference July 17-19th at the Rosen Plaza 9700 International Drive Orlando, FL .
We will hold our annual Golf Tournament at the Shingle Creek Golf Club. We will also hold our Fun Run Saturday morning with 6:00 am registration, 6:30 am Race start time. There are two spouse events scheduled. While our military men and women are participating in the Professional Development Session, spouses are invited to sign up to attend a Social Mixer and test your liquid crafting skills. Judging will take place. We will have childcare Friday Afternoon as well as Saturday. The Professional Development Session Saturday Morning will begin at 8:30 am. We expect to have speaker from the state and national offices and well as give awards, announce winners of golf, fun run & scholarships. Saturday there will also be a spouse program with a focus on "Resilience", the planning is well underway. We will have the Formal Banquet this year. It will be a plated sit down dinner. The 13th Army Band will be there to proved musical entertainment for dancing. Sunday morning will wrap up the conference with a Prayer Breakfast presented by Chaplin Derick Boucher. Please look for more information coming soon!
49th EANGUS Annual Conference
"Big Dam Conference" | August 9-12, 2020
Statehouse Convention Center | 101 S. Spring Street | Little Rock, AR 72201
Event: EANGUS 49th Annual Conference
When: August 9-12, 2020
Where: Little Rock, AR
Contact: ngafl1903@floridaguard.org
NGAUS 142th Annual Conference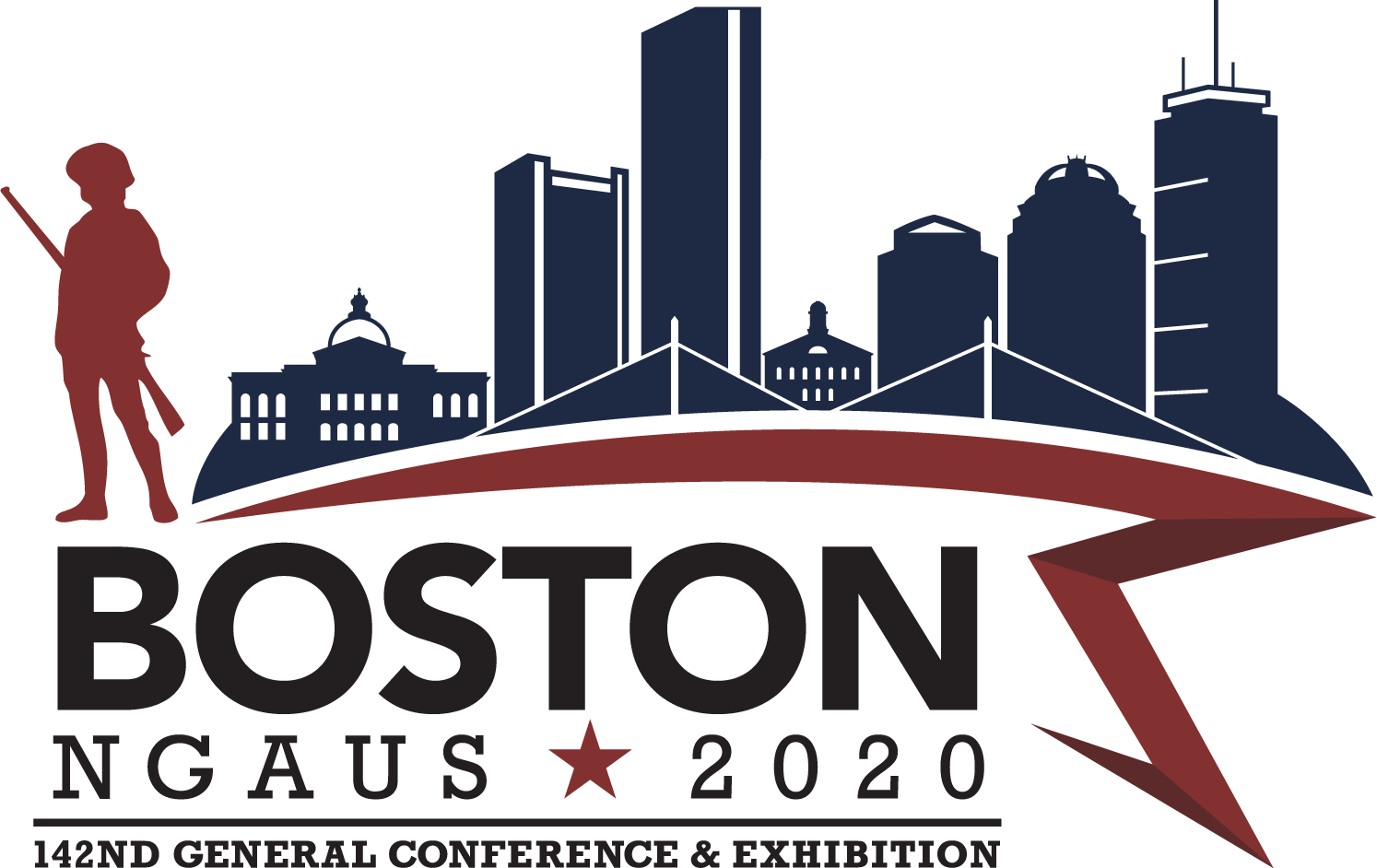 Where: Boston, MA
When: August 28-31, 2020
https://www.ngaus.org/events/142nd-general-conference-exhibition
If you are interested in attending please contact our office at (904)823-0629