NGAFL Virtual Conference July 18, 2020 @ 1300.
Join us for a virtual conference. We will begin at 1:00 pm. The presidents of our enlisted and officers association will be the hosts. We will have guests speaker from the State Leadership, Yellow Ribbon, Mrs. Eifert, and from our National association offices. Our 2020 scholarship winners will be announced, Awards will be presented, elections will be held, and we will announce the date and location of our 2021 annual state conference. You can join in from a computer or while you are on the go from your cell phone with the app. Use the link below to register and attend. If you need the app the Apple and Android links are below.
Strengthening membership to create a stronger voice.
Join today!
The National Guard Officer Association of Florida (NGOA-FL) and the Enlisted National Guard Association of Florida (ENGAF) reorganized in 1995 under a parent organization — The National Guard Association of Florida. This parent organization is the "umbrella" under which two distinct and separate associations work together for a common goal — improving the quality of life for our Soldiers and Airmen.
The reorganization of the Enlisted and Officers Associations has significantly strengthened our membership and communications. Working together we will ensure that the benefits our Soldiers and Airmen have earned through service to their Nation will not be taken away or lessened.
One of the main reasons for the reorganization is to have a stronger voice in congress and as an Association to help strengthen the Florida National Guard through improved personnel benefits, better equipment, modern facilities and increased relevance. Our organization includes, Officers, Enlisted, Warrant Officers, Retirees and the Florida National Guard Auxiliary of the Army and Air National Guard.
We absolutely need your membership and support so our state and federal legislators will hear our voice.
Corporate Members
Due to Covid-19 and the Stop Movement Order in effect We have made the difficult decision to cancel our conference scheduled for July 1–19, 2020. We have decided to hold a virtual conference on July 18th. During this conference we will review and vote on resolutions presented to Florida, as well as hold elections, announce scholarship winners, and take care of other required association business. We are working on dates for our 2021 conference and will publish them as soon as we have them locked in place. Thank you for your support and please stay well.
We have developed a corporate Patriot Partnership program to provide our corporate sponsors an additional avenue to support NGA-FL and its members. Participants in this program can join at the diamond, platinum, gold, silver or bronze level and receive special recognition and privileges. We are excited about this program as it allows us to strengthen our relationship with you. We are offering our Patriot Partners an added feature this year, in addition to the benefits listed with your partnership we would like you to send us an 30 second or less video of your company or product that will be played on a loop of our partners in the lobby next to the registration desk. Please email your videos to ngafl1903@floridaguard.org. To register for the conference please us the following link or download the forms and mail it in.
Scholarship Opportunities Deadline is June 15th!!!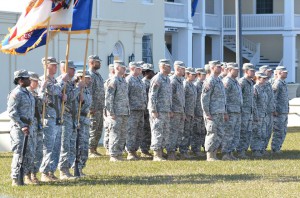 The National Guard Association of Florida (NGOA-FL) and the Enlisted National Guard Association of Florida (ENGAF) have established a scholarship program to assist members of the Florida National Guard in pursuing advanced educational and academic opportunities.
State Sponsored Life Insurance
In an effort to improve the benefits provided to the members of the Florida National Guard under the State Sponsored Life Insurance (SSLI) payroll authority afforded to the National Guard Association of Florida, our new carrier, Armed Forces Benefit Association and 5-Star Life, offers a program of "no cost" coverage on all members of the Florida Army and Air National Guard.
Learn More»[/fusion_text][/fusion_builder_column][/fusion_builder_row][/fusion_builder_container]